Martin Eager - Artist, Illustrator, Designer, Photographer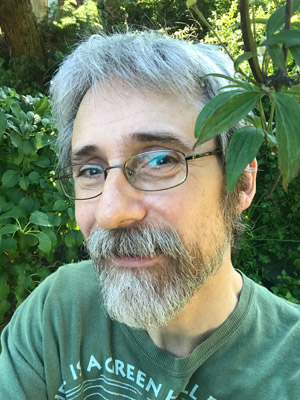 Welcome to Runic Design. My name is Martin Eager and I'm an artist, illustrator, graphic designer, web designer and photographer based in Harrow, London, UK. I specialise in artwork, illustrations and designs which are hand-crafted and polished to a high level of detail. I very much believe in cutting through the pretence and jargon that often surrounds the art and design world and take pride in a down-to-earth, no nonsense approach to my work.
I can work in a wide range of styles to suit the job at hand. But like any artist and designer, I have my special interests and I especially enjoy projects that are in the fantasy, mythology, history, nature and environment genres. I'm particularly drawn to anything involving trees, woodland and wildlife. But I can turn my hand to most things, I'm very flexible, So if you don't see a particular style represented here it certainly doesn't mean I can't create it. Ask me.
A little on my background for those who are interested. After gaining a M.Sc in Geographical Information Systems from Edinburgh University back in the 90s I worked for a number of years in the GIS industry, mostly with environmental mapping projects. I developed a number of early websites in my spare time and as the Web started to gain traction in the mid 90s I decided to set up my own web design business, Runic Design. It's been a 'long, strange trip' that has seen several evolutions, including setting up a web hosting company, but art and design has always been at the core of what I do. And all throughout I've kept up my other big passion, photography.
My pastimes include music, guitar, art, photography, computer gaming, cricket, walking, camping, watching wildlife, films and YouTube, where I seem to be rather addicted to narrowboating and wild camping vlogs. Music is my biggest love and I especially like acoustic, americana, indie, country and rock. Oh and I play guitar left-handed when I'm actually right handed, but that's a long story!
If you'd like more information, have a question about hiring me or buying prints, want to leave some comments or just say hi, then please do get in touch.